Sameer Wankhede's wife Kranti Redkar files complaint against screenshots shared by Nawab Malik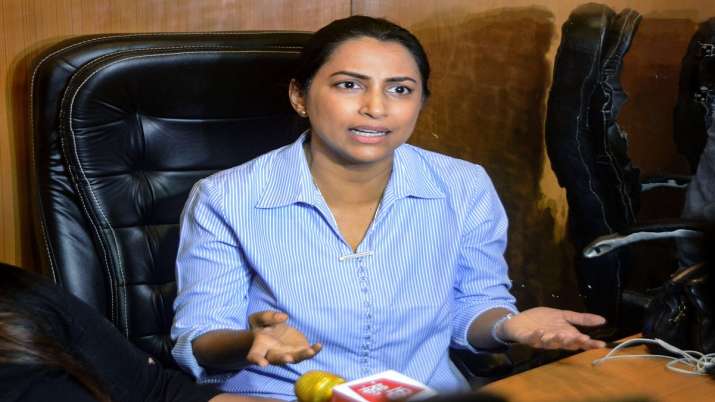 Highlights
Kranti Redkar has alleged that a fake profile was created on Twitter using her photo.
She lodged an online complaint over some WhatsApp screenshots shared by Nawab Malik.
Bombay HC on Monday refused to refrain Nawab Malik from tweeting about Sameer Wankhede's family.
NCB Zonal Director Sameer Wankhede's wife Kranti Redkar Wankhede on Tuesday lodged an online complaint with the Mumbai Police over the screenshots of some WhatsApp chats tweeted by Maharashtra Minister Nawab Malik. She alleged that a fake profile was created on Twitter using her photo.
"A Twitter handle has created my false handle & created a fake chat. He also used my photo as a profile photo for that handle. The screenshot of the said fake chat has been tweeted by Nawab Malik from his Twitter handle without verifying", she said in her complaint.
Her complaint comes one day after the Bombay High Court refused to refrain Nawab Malik from publishing tweets about the family of Sameer Wankhede.
While hearing the defamation suit filed by Wankhede's father, Dhyandev, who has sought damages to the tune of Rs 1.25 crore from Malik for allegedly making defamatory comments, the court said that it is "necessary to balance fundamental rights of Nawab Malik and Dhyandev Wankhede."
Earlier, Kranti Redkar Wankhede has alleged that the safety of her family is in jeopardy. Speaking to news agency ANI, Redkar had said, "The safety of Sameer Wankhede and her family members is in jeopardy. Three people conducted a recce of the house some days back. These people are very dangerous what they can do, have no clue about that."
Air Pollution: Delhi govt urges Centre to call meet of Environment Ministers of NCR states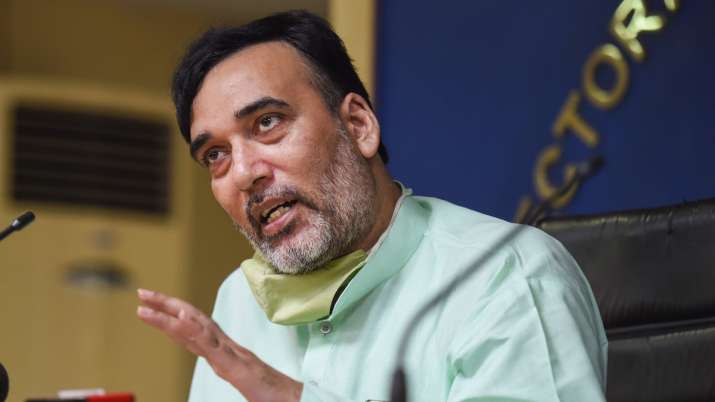 Delhi Environment Minister Gopal Rai on Friday wrote to Union Minister Bhupender Yadav, urging him to call a meeting of environment ministers of states in the NCR in view of the "serious situation" of pollution in the region, sources said.
The National Capital Region (NCR) also includes areas of Haryana, Uttar Pradesh and Rajasthan.
In a letter to the Union environment minister, Rai has asserted that despite a slew of measures taken by the Delhi government to curb pollution, "no positive improvement is being seen".
In view of the pollution situation in the region, "I urge you to call a meeting of environment ministers of states in the National Capital Region and experts" to formulate a joint work strategy so that the pollution levels can be reduced, Rai wrote in the letter.
READ MORE: Delhi Air Pollution: Panel issue new orders on tackling deteriorating air quality | Details
Farm laws protest will end only after govt gives written assurance on pending demands MSP Farmers latest news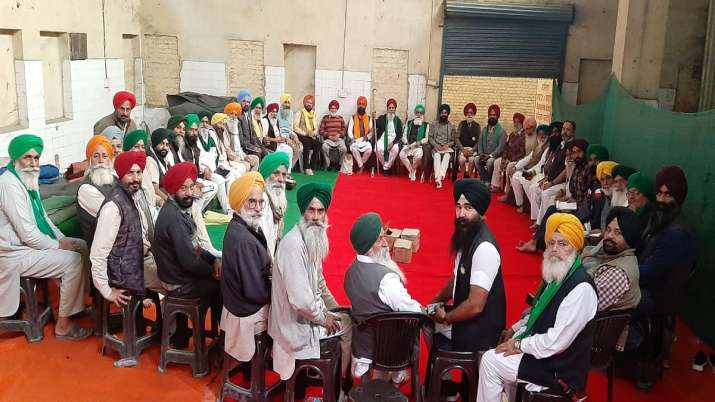 Highlights
Centre asked five names from SKM for committee on MSP, other pending demands
SKM, an umbrella body of over 40 farm unions, has been spearheading the farmers' movement
SKM to hold next crucial meeting to decide future course on December 4
Agitating farmers on Wednesday in a press conference said that they will end their protest only after the government gives written assurance on the pending demands. The development in the ongoing protests has come after 32 farmer unions held a meeting at the Singhu border.
Farmers' meeting was held after reports surfaced on Tuesday that the Centre had approached them and asked to recommend 5 names for a panel on MSP and other pending issues.
SKM on Tuesday said, "there was a telephone call from the Government of India to a Punjab farmer union leader, wherein the Government wanted 5 names to be suggested from SKM's side for a committee…however, we have received no written communication and no details are available so far about what this committee is about, its mandate, or terms of reference. In the absence of such details, it would be premature to comment on this issue," the farmer union added.
The recent developments have taken place a day after both Houses of Parliament passed a Bill to repeal the three contentious farm laws against which farmers have been protesting for a year.
"Today, the Centre has asked for five names from SKM for the committee that will deliberate on the issue of minimum support price (MSP) for crops.

We have not yet decided on the names. We will decide in our December 4 meeting," Darshan Pal told PTI.
In a statement on Tuesday, the SKM clarified that its meeting to discuss the pending demands and to decide the future course of the farmers' movement will be held on December 4 instead of Wednesday.
The SKM, an umbrella body of over 40 farm unions, has been spearheading the farmers' movement against the three farm laws and their other demands, including a legal guarantee for MSP.
Earlier this month, Prime Minister Narendra Modi had announced that a committee would be formed to take decisions on the subjects of promoting zero budgeting-based agriculture, changing crop patterns as per the changing needs of the country, and making MSP more effective and transparent.
He announced this during his address to the nation in which he also stated that the government has decided to repeal the three farm laws, which were at the centre of protests by farmers for the past year.
ALSO READ | 'Agitation is moving towards a solution but…': Rakesh Tikait on farm laws protest
The prime minister had said the committee will have representatives from the Central and state governments, farmers, agricultural scientists and agricultural economists.
On Monday, representatives of farmer unions of Punjab had said an emergency meeting of the SKM has been called on Wednesday to decide the future course of action.
The SKM, however, clarified, "All constituent organisations of SKM will take stock of the situation and decide the next steps of the farmers' struggle on December 4, as announced earlier.
(With PTI inputs)
ALSO READ | Govt accepts all our demands, says farmer leader; SKM to decide future course of action on Dec 4
COVID-19: Telangana on alert after 45 students, teacher in residential school test positive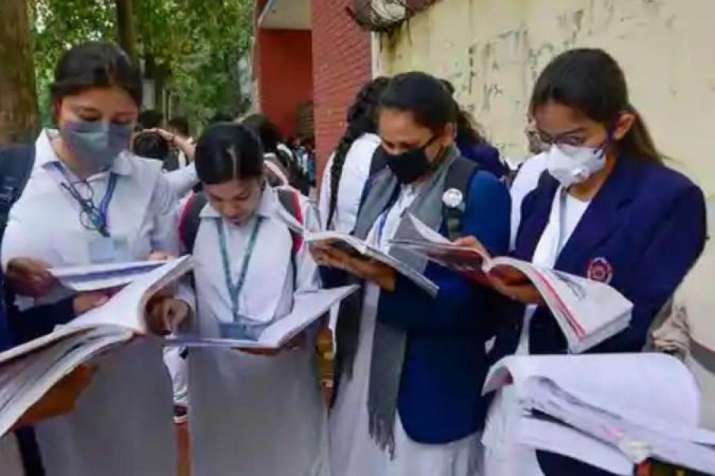 Highlights
Of the 491 students at the school, the Covid test was conducted on Sunday on 261 students.
The samples of the students who tested positive were sent to Hyderabad for genome sequencing.
Earlier, 29 students of a govt-run residential school in Khammam tested positive for Covid.
As many as 45 students and a teacher have tested positive for COVID-19 in a residential school in Telangana on Monday, said Sangareddy District authorities. 
The cases have come to light at Mahatma Jyotiba Phule Gurukul school at Muthangi village in Sangareddy district, about 50 km from Hyderabad. Of the 491 students at the school, the Covid test was conducted on Sunday on 261 students.
The samples of the students who tested positive were sent to Hyderabad for genome sequencing. The official said the infected students were kept in isolation at the hostel on school premises and they were all stable.
A student had taken ill three days ago. Since she was showing suspected symptoms of Covid, the school authorities decided to conduct tests on all students.
This is the third incident of students testing positive in large numbers at any educational institution in Telangana during the last 10 days. Last week, Mahindra University near Hyderabad was shut down after 25 students and five staff members tested positive for the virus.
The authorities conducted Covid tests for 1,700 students and staff members. A total of 25 students, one faculty member, and four support staff were tested positive. The university declared a holiday for 15 days and began online classes on Monday.
Earlier, 29 students of a government-run residential school and junior college for girls in Khammam district had tested positive for the Coronavirus.
The cases were reported at the school and junior college in Wyra town. The school authorities conducted tests for all 550 students after a couple of students showed suspected symptoms.
This was the first time since the reopening of residential schools in the state last month that such a large number of students were found positive.
Educational institutions in Telangana reopened from September 1. However, the High Court allowed the reopening of residential schools in the last week of October after the education department gave an assurance that all preventive measures will be taken.
(with IANS inputs)